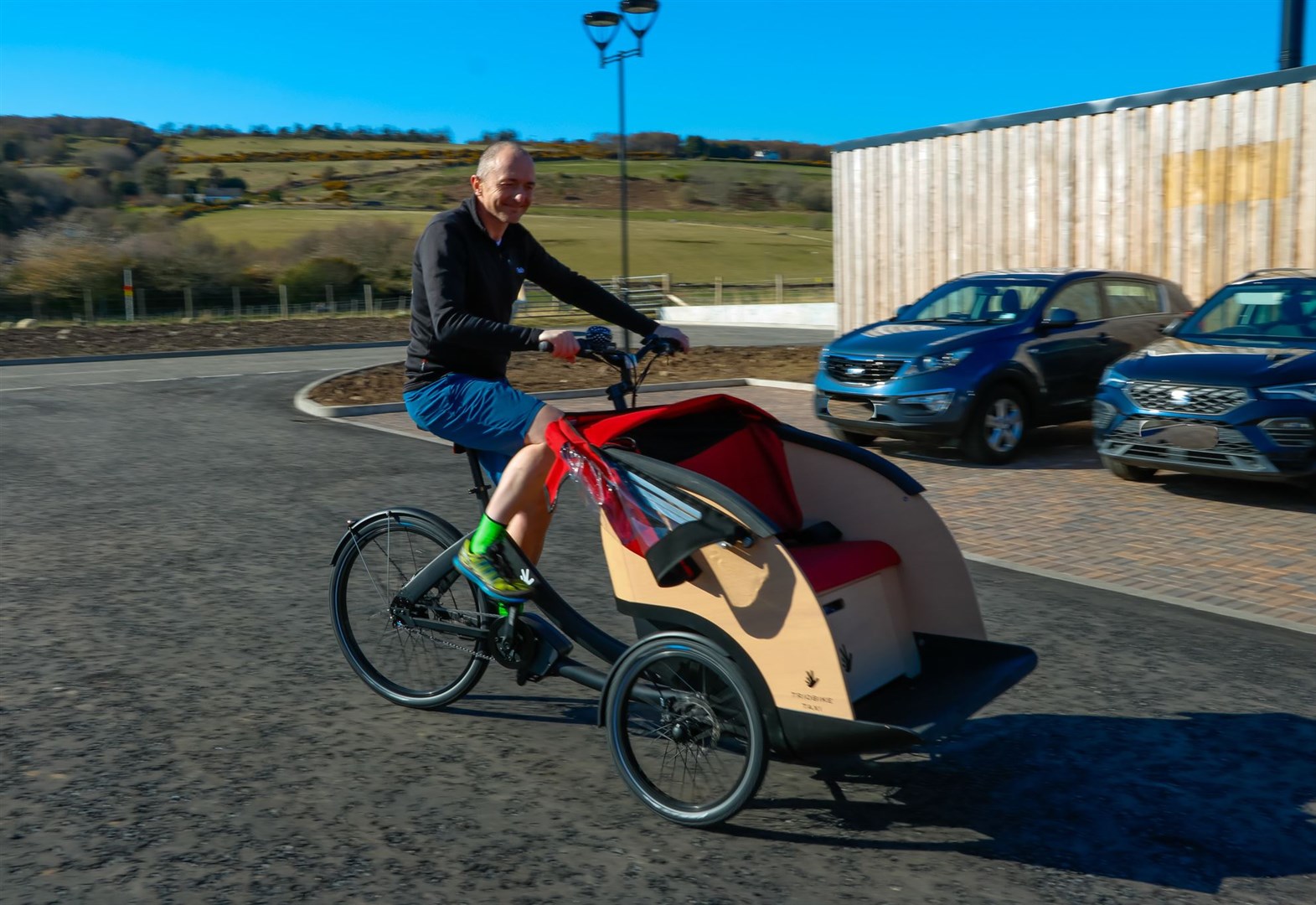 A ROSS-SHIRE community group has launched a major fundraiser aimed at giving older, less mobile residents the "freedom" of two neighboring villages.
Black Isle Men's Shed will be looking to raise £ 18,000 to buy two semi-electric trikes, called trishaws, to allow those in Fortrose and Rosemarkie who are struggling to get out and feel the wind in their hair.
It's not yet clear when pedal taxis might start rolling to local beauty spots like Chanonry Point and Rosemarkie Beach, cafes and other attractions – but an army of 20 volunteers has already been trained for the task.
Men's Shed Chairman Steve Bramwell explained: "It's very similar to what has already been done in Inverness, with Spokes for Folks and Cromarty Trikes.
"We have a new care home here in Fortrose and Rosemarkie and we thought it would be good to repeat the initiative here as well.
"We are now trying to raise funds to buy these tricycles, which are semi-electric, but we received a loan from Cycling Without Age Scotland, our parent charity.
"The idea originally came to me because I knew that this nursing home was opening its doors and that it would be a good opportunity to involve the community with staff and residents, and to raise awareness of volunteering and things like that.
"Every little village in Black Isle has their own philosophy, I think, and with a lot of new homes growing around us, and we really want to make sure that people have the opportunity to feel like a part of the community.
"Sometimes joint projects like this can be helpful in bringing people together and involving people.
"A few of our guys at Men's Shed have taken cycling lessons before and are passionate about cycling. We all got together and decided that the Men's Shed would support a community initiative in this area.
Mick Heath, who runs the successful Spokes for Folks initiative in Inverness, came to give a training session and loaned a tricycle to practice.
Lesley Clunas, one of the members of the Men's Shed committee, has since trained around 20 pilots and a community steering group of six has been formed to raise the funds to purchase two of the Danish-made rickshaws. .
Alan McCaffrey, who is the Fortrose and Rosemarkie chapter captain with Cycling Without Age Scotland, said: "It was heartwarming today for the Fortrose and Rosemarkie steering group to meet for the first time.
"Cycling Without Age Scotland lent this machine to let people see what we are trying to achieve.
"We are fundraising to buy our own tricycle locally, so that we can provide fresh air and mobility to local people who cannot normally get around.
"With the opening of the Parklands Eilean Dubh Care Home, we look forward to raising funds to move into the community as soon as possible and safely. "
Cycling Without Age Scotland will now help the group secure grants and charity funds, while a large local fundraiser is also planned in the weeks and months to come.
You will find more information on the map on www.bimshed.uk and also on Facebook at www.facebook.com/groups/BlackIsleMensShed.
More community news
---
Do you want to respond to this article? If yes, click here submit your ideas and they can be published in print form.
---