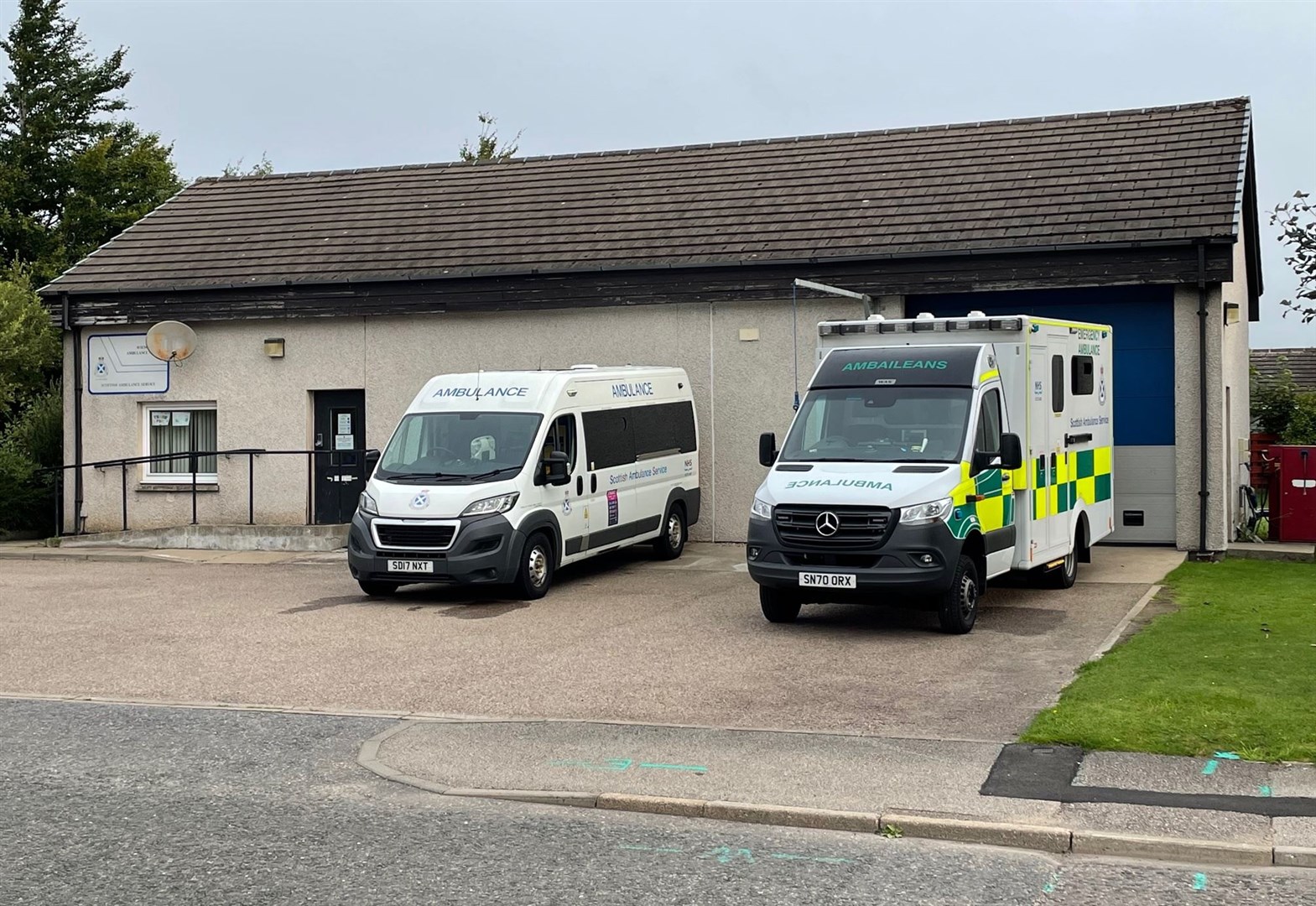 [ad_1]
A whistleblower said the strath was routinely left without ambulance cover as teams cover staff shortages in Inverness and it is pure luck that has not yet had a serious impact.
The well-placed contact told the Strathy: "Staff shortages are really hitting the house and we're dangerously short of coverage.
"We struggled but managed to get by but once Inverness started to run low on staff as well it really brought home how bad the situation is.
"We have been very fortunate that there has been no life or death situation so far when there has been no coverage, but the concern is that if this continues the potential is there for a tragedy. "
The individual said in recent months Aviemore and Kingussie staff have been called in to Inverness to cover eight and 12 hour shifts and not just one-off jobs as in the past.
The source said: "Inverness was seen as a priority not only over Badenoch and Strathspey, but also over other outlying areas.
"It's been happening locally since last December, but more recently it's become almost weekly.
"The Grantown staff have to cover the stint as best they can, but they are regularly transferred to Tomintoul, Forres and Elgin.
This, it has been claimed, is occurring as the stratum is already understaffed for paramedics and technicians.
Aviemore's station transitioned from the controversial on-call system to a 24/7 shift model in February, which was well received to improve safety for both local residents and staff.
However, the Scottish Ambulance Service's lack of staff to operate the system means that it is currently adding additional pressure on overworked staff. Three staff members are said to be on sick leave.
The situation was made worse by delayed admissions to the region's main hospital due to Covid-19 protocols.
The whistleblower said: 'I have never seen it as serious as this and it is made worse by the delays in admitting to Raigmore and other hospitals due to the Covid-19 procedures.
"There is usually a wait of at least two and a half hours outside the hospital to enter."
Citing a recent example, the individual said: "A member of Kingussie staff stopped to work in Inverness; Aviemore got an emergency call in Kingussie and the Grantown team were stranded outside of Raigmore Hospital for four and a half hours, meaning there was no coverage in the entire stratum for a good number of hours.
"The closest available ambulance could have been in Pitlochry, Perth, Fort William or even Thurso. Fortunately so far nothing has been catastrophic but it could happen.
"A victim of a local heart attack could wait an hour or even more for an ambulance."
It is understood that Aviemore was without immediate coverage from Monday evening to Wednesday evening.
Some upgrades are underway with several staff in training, but they should not be able to be in service until the end of this year.
There is also some sympathy for the SAS over recruitment difficulties caused by the lack of local affordable housing and Central Belt probationers returning to the south after local training.
There is a mix of paramedics and technicians in the strath with four employees in Kingussie, nine in Aviemore and six in Grantown.
The individual estimated that about 40% of the time, local ambulances are now single-crew, which means the crew member has to wait for reinforcements. A single-crew ambulance cannot transport a patient to hospital.
The whistleblower estimates that a total of six additional people are needed for good coverage.
There is an ambulance in Kingussie, Aviemore and Grantown.
Badenoch MSP Kate Forbes urged SAS and NHS Highland to investigate the allegations.
She said: "While I recognize that major emergencies are beyond everyone's control, Aviemore or Kingussie crews shouldn't systematically cover Inverness shifts and keep the strath short.
"Having recently visited the site of the new Aviemore hospital, I was extremely impressed with the facilities and the desire for health care to be as local as possible – and of course that also includes ambulance blanket."
A spokesperson for the ambulance service denied Inverness was a priority. He said: "The SAS is a national service and ambulances are not limited by geographic area in their tasks.
"At no time were Badenoch and Strathspey left without emergency coverage due to staff scheduled to cover shifts in Inverness.
"Staff working conditions and coverage in the strath have been improved with the successful elimination of on-call work at the Aviemore ambulance station, with four additional posts allowing the station to upgrade to 24-hour coverage. time.
"Three new employees have also been recruited for Kingussie.
"We continue to recruit at a steady pace for the Badenoch and Strathspey area to complement our existing staff who have worked tirelessly over the past 18 months and continue to work flexibly to support our new hires throughout their career. learning.
"Investment in new ambulances and the latest equipment is progressing along with plans to move into the new Aviemore hospital, which will further benefit the community and enhance our integrated work with health and service partners. social. "
---
Do you want to respond to this article? If so, click here submit your thoughts and they can be published in print.
---
[ad_2]