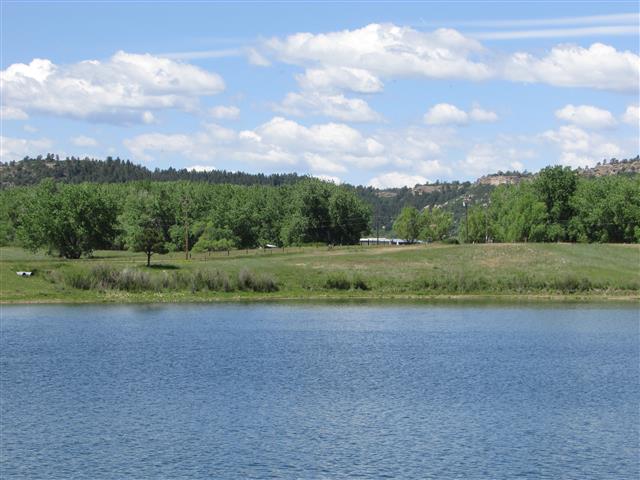 [ad_1]
As part of a global effort to strengthen local water resources in support of the growing Front Range region, the Cherry Creek Project Water Authority (CCPWA) recently inaugurated the Walker Reservoir Project of 11, $ 8 million in Franktown, CO. The project, led by the Fort Collins, CO office of global design company Stantec, will transform an abandoned gravel pit into an expanded and functioning reservoir to provide a sustainable water future for Front Range residents.
The project will include the excavation and grading of the current site as well as the design and installation of a sludge separation wall around the perimeter to provide additional raw water supplies. When complete, the Walker Reservoir will have the potential to store up to 1,000 acre-feet of water. The project will include measures to protect the reservoir from flooding from Cherry Creek and Mitchell Gulch, and an inlet structure will allow water from nearby wells to be safely added to the reservoir. A lifting station will remove water from the Walker reservoir and discharge it into Cherry Creek. The project design will seal the existing lake area from surrounding groundwater sources to create underground water storage.
The project completed the consultation of Section 7 of the Endangered Species Act (ESA) under the permit of Section 404 of the Clean Water Act. Habitat enhancement measures combined with avoidance and minimization of impacts will promote species diversity and vegetation establishment for federally listed species and designated critical habitat, while supporting local wildlife conservation efforts.
"As the Front Range region continues to grow, it is essential to provide communities with a reliable and sustainable source of water," said Pamela Massaro, Stantec project manager. "It is incredibly exciting to see this transformational project begin construction and we are honored to play a role in making it happen. "
The CCPWA was formed in 2005 as an organization of water providers in the Cherry Creek Basin upstream of the Cherry Creek Reservoir to acquire and share water rights and water supplies. CCPWA members working as partners on this project include Castle Rock Water, the Cottonwood Water and Sanitation District, the Inverness Water and Sanitation District, and the Pinery Water and Wastewater District.
A sustainable future of water is complex and dynamic. By viewing water as an integrated system, Stantec helps address global water challenges and accelerate the path to a more sustainable, reliable and affordable future that provides improved water, energy and infrastructure. Learn more at stantec.com/water.
If you have a remark or more information about this post, please share with us in the comments section below.
[ad_2]