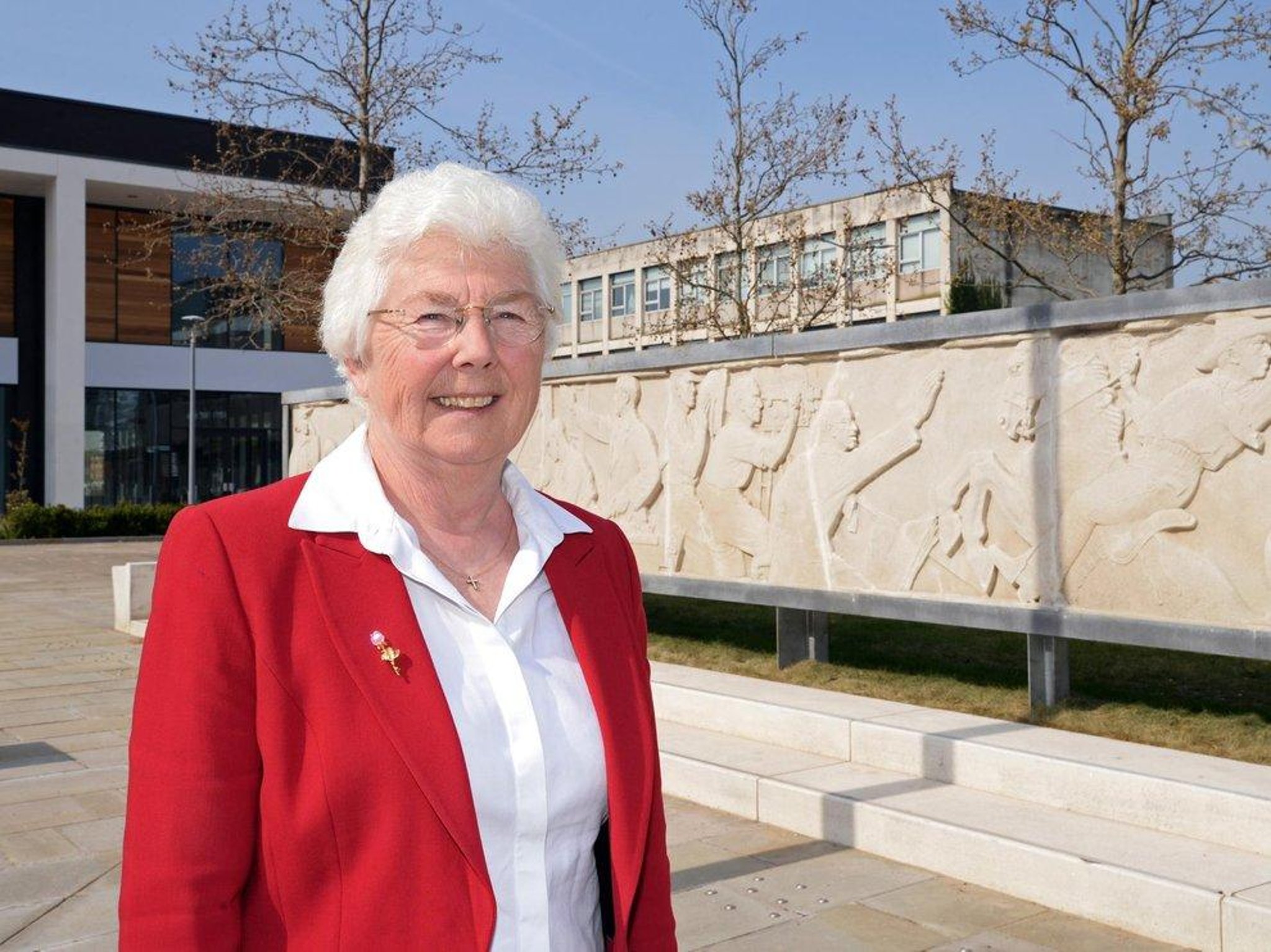 [ad_1]
Ros Jones, Mayor of Doncaster and Chairman of the Team Doncaster Partnership.
Doncaster is launching today its candidacy for city status and calls on all residents, businesses and communities to show their support for the borough through the "Going for City Doncaster" campaign.
The honor is bestowed through a competition for British cities held to coincide with important royal milestones, this time as part of the Queen's Platinum Jubilee celebrations next year.
Doncaster's candidacy is compiled by Team Doncaster, a strategic partnership of organizations from the borough's public, private, voluntary, community and religious sectors.
Dan Fell, Managing Director of Doncaster Chamber
The offer will be submitted on December 8, and successful cities will receive city status next year.
This will be the fourth time that the borough has bid for city status. In 2000 Doncaster lost to Brighton, Inverness and Wolverhampton and again in 2002 for the Queen's Jubilee when Preston, Stirling, Newport and Lisburn and Newry from Northern Ireland were selected. Doncaster tried again in 2012, but Chelmsford, St Asaph in Wales and Perth in Scotland were chosen instead.
Ros Jones, Mayor of Doncaster and Chairman of Team Doncaster Partnership, said: "We have been waiting a long time – this will be our fourth attempt and we believe the time has come, given how far we have come, for Doncaster City to become a reality.
"A lot of people I meet already think we are a city – and we are only by name.
Suzy Brain England, President of Doncaster and Bassetlaw University Hospitals.
"We think, look and act like a city and we have more than many cities, already including an international airport, wildlife park, racetrack, historic and modern architecture of which only one of the country's three mansions – our people, communities, businesses and innovators – there is so much to share.
"I am immensely proud of Doncaster. I know Doncaster is already on the map for so many shiny things and certainly this Royal Seal of Approval will further increase our fortunes. "
Dan Fell, Managing Director of Doncaster Chamber, said: "The bidding for city status is, and rightly so, a tough test.
"However, the business community believes in our Borough and believe that with classic Yorkshire grain we can more than prove that we can exceed the set criteria and tell compelling stories about our Borough, our strengths and our inspiring people.
Cheryl Williams, Director of Yorkshire Wildlife Park.
"It's not about having a big head about Doncaster or hiding the fact that local partners have a lot to do to continually improve our borough.
"However, we have accomplished a lot over the past decade and are recognized nationally as hitting well above our weight.
"This candidacy is therefore an opportunity to show how far our wonderful arrondissement has come in recent years.
"We are a very different place, in our outlook, in our successes and in our ambition.
"We are a hotbed of innovation and have a civic-minded business community that takes pride in getting things done.
"We have been successful in diversifying our economy over the past few years and there is strength and opportunity in that diversity, just as there is strength and opportunity in our wonderfully diverse communities.
"The pandemic has shown that our communities are caring, hardworking and support each other and surround everyone in need.
"These qualities are what we need to show, so I urge everyone in Doncaster, from school children, communities, sports clubs and arts organizations to our businesses large and small to support the bid.
"Come add your voice to ours by supporting the offer! "
Cheryl Williams, Director of Yorkshire Wildlife Park, added: "We want everyone – people of all ages and all communities to support this offer and show their support for Doncaster.
"Being recognized as a city will bring a multitude of opportunities – raising the profile of the region as a tourist destination and for new and growing businesses and investments, as well as strengthening our voice at the national level. This will really help to strengthen and continue the great strides that have been made in recent years.
Karen Staniforth, Managing Director of Frenchgate Shopping Center, said: "We have all been through a lot in the past 18 months of the Covid pandemic and what better way to demonstrate the courage, determination and ingenuity that are defining characteristics of the people and the place than by actually going there and targeting the recognition that Doncaster rightly deserves! "
Suzy Brain England, President of the University Hospitals of Doncaster and Bassetlaw, added: "With a new hospital, in a new town of Doncaster, we will be able to attract the most talented healthcare professionals in the industry, providing the highest standards of care to the people. and the communities of Doncaster. This is really what Doncaster deserves.
People Focused Group (PFG) Peer Ambassador Glyn Butcher said: "I was born in Doncaster Royal Infirmary and raised in Denaby. Doncaster is a big place with a big heart that puts the health and well-being of the people at the center of everything it does. Becoming a city will help galvanize all of our communities, spread love, care and compassion, and unite everyone around a single vision – giving them the hope and purpose we all need. after the last few years.
The "Going for City Doncaster" campaign will run throughout the period leading up to bid submission.
Short video clips will be shown each day, featuring a wide range of different voices from all communities, explaining what the city status for Doncaster means to them.
These will be supported by further social media posts and discussions and other communication channels using the hashtag #GoingForItDN.
Everyone is encouraged to join the campaign and show their support by creating their own videos and posting photos of their favorite places in Doncaster.
[ad_2]