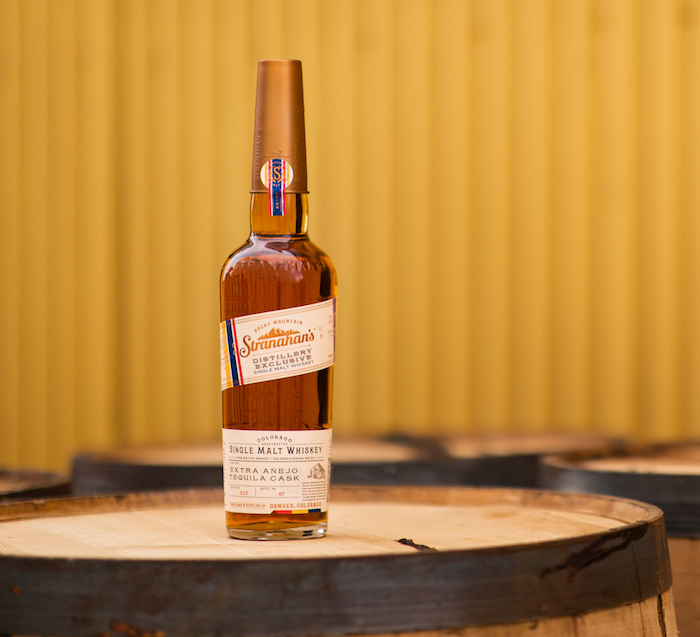 And now, for something completely different, Stranahan's Colorado Whiskey is releasing a new American single malt aged in extra añejo tequila casks.
To be exact, Stranahan's Añejo Cask is the result of a marriage of six to nine years of whiskey, with up to two and a half years spent in casks that previously held what is described as the precious Tequila Reserva de Familia. blended from the reserves of the José Cuervo family. .
In a statement from Stranahan's, the distiller noted that this unique cask finish adds a bright, layered flavor to the final product. On the nose, Añejo Cask has peppery and floral aromas, layered with butterscotch. The palate presents herbaceous notes, with salted caramel and a soft woody frame. Its creamy finish fades into light agave sugar.
The Añejo Cask is the latest in the Stranahan Distillery's limited run of exclusives that utilizes what are called unique finishing techniques and highlights innovation within the American Single Malt category.
Añejo Cask is distilled from 100% malted barley and handcrafted in small batches at the Stranahan Distillery in Colorado. The single malt is initially aged in virgin American oak barrels with #3 char. It is then cut at 90 degrees with Rocky Mountain water from Eldorado Springs and unchill filtered.
Available exclusively at Denver Distillery to taste and buy, the Añejo Cask has a suggested retail price of $69.99 for a 750ml bottle.