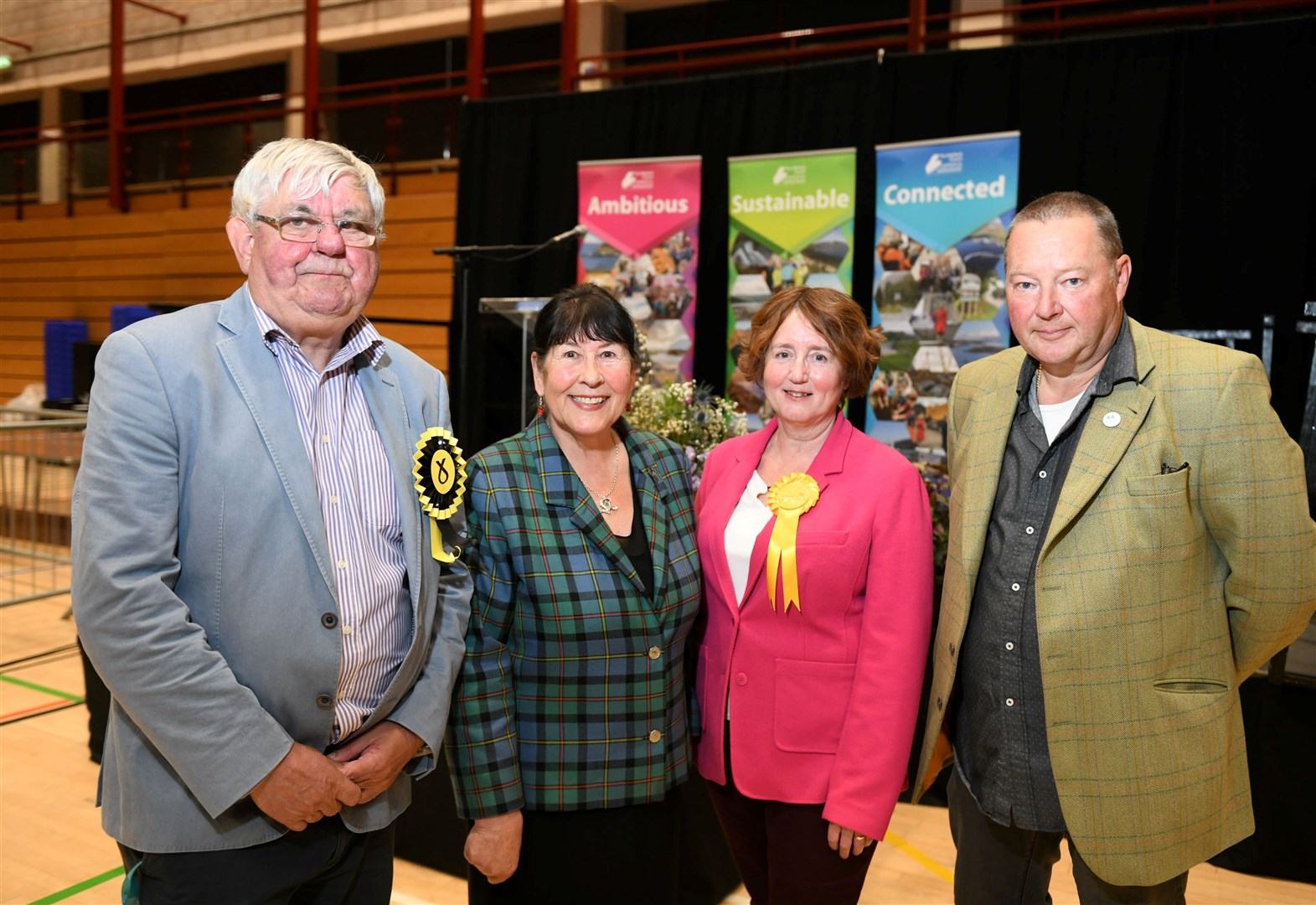 In short
Tourism recovery and green port aspirations for Cromarty Firth
Road collapse is an issue raised at doorsteps across the county
Inner Moray Firth development plan will affect everyone's life
Is the centralizing pull of Inverness still unfairly strong in council decisions?
Ross-shire has elected its 28 councilors to represent the region which spans across Scotland – including more than a third who will be new to Highland Council.
Representatives will have a huge job to do as the region seeks to emerge from the economic downturn caused by the pandemic while dealing with a looming recession and cost of living crisis.
On top of that there's the major visitor issue – for better and for worse – as tourism bosses hope cruises can start docking at Invergordon again while others seek to manage the way some are approaching the NC500.
But there are also major opportunities in the pipeline that could help provide economic stability potentially for decades to come as Highland Council is involved in the bid to bring a green Freeport to the Cromarty Firth.
RELATED: SNP and Independents confirm deal to lead new Highland Council
The move has the potential to generate what one insider said will be tens of billions in revenue for decades while creating thousands of jobs as the UK and Scottish governments seek to step up their zero-carbon efforts.
Elsewhere, the Small Business Federation has called on the council to become more business savvy and to be aware that more than 40,000 people in the region are employed in small and medium-sized businesses.
Big final decisions are also looming with the so-called Inner Moray Firth Development Plan which is expected to be decided in the coming months – it will effectively determine where people can build homes and businesses for the next decade.
Another key factor is Inverness' huge presence on the doorstep of Ross-shire, a presence that is often felt to divert investment and effort from other areas as soon as you cross the Kessock Bridge.
But local towns like Dingwall, Tain, Alness, Invergordon and others are losing patience and demanding their fair share of the council's investment – an issue that came up repeatedly during the campaign.
No other area has seen less investment than the UK's largest ward – Wester Ross, Strathpeffer and Lochalsh, but the situation improved when local councilors set up their own local councils.
It's something those elected will want to continue with incumbent Biz Campbell (Independent) joined by Patrick Logue (Conservative) with what was a double win for the SNP in Chris Birt and Liz Kraft.
One of the main areas of public concern is the lack of housing for locals, especially those entering the housing market for the first time, which has seen communities decimated, the ripple effect is a declining economy.
The neighboring borough of Dingwall and Seaforth saw new councilor Sean Kennedy (independent) elected alongside incumbents Graham MacKenzie (SNP), Angela MacLean (Liberal Democrats) and Margaret Paterson (independent).
These include persuading local statutory bodies to allow businesses to move into Dingwall Business Park – so far they have been prevented from doing so due to risk objections. flooding despite the presence of SEPA there.
Cllr Kennedy said: "I am absolutely delighted to have been elected, of course I can't wait to get to work but I would like to remind the people of Dingwall and Seaforth that I am here to represent them.
"The most important thing I can do now is learn the ropes of advice, as I said during the campaign, and keep my ear to the ground. People here want someone who listens and responds and who really is their voice on the board.
"I think we don't have a moment to lose because if we don't start working to move the region forward, to take care of its people, all we're doing is walking on water and I feel like we've been doing it for way too long as it is."
In terms of major industries, key areas are Cromarty Firth and Tain and Easter Ross, which encompass the ports of Nigg and Invergordon and could become the center of a renewable energy boom.
In Tain, Derek Louden (SNP) and Alasdair Rhind (independent) were elected there and they were joined by newcomer Sarah Rawlings (Liberal Democrats) who pulled off a surprise by replacing Fiona Robertson.
The Cromarty Firth saw Tamala Collier (SNP), Maxine Morley-Smith (independent), Pauline Munro (independent) and rising Liberal Democrat star Molly Nolan elected.
Cllr Nolan said: "For me, party politics has taken a step back this week. Councilors on all sides have major statutory and protective responsibilities for the most vulnerable people in the Highlands, and it has been truly humbling to be entrusted with this.
"As the new administration takes shape, my priority is to get it right and make sure people who depend on city services are well taken care of."
Across the water from the two harbors is the Black Isle ward, which elected Sarah Atkin (Independent), Lyndsey Johnston (SNP) and Morven-May MacCallum (Liberal Democrats) as councillors.
They are all new to the council after the incumbents resigned, but will have to heed local opposition to noise from Nigg and Invergordon while recognizing how much the sites boost the economy.
YOUR priorities? Let us know by email [email protected]
---
Do you want to react to this article ? If yes, click here to submit your thoughts and they may be published in print.
---