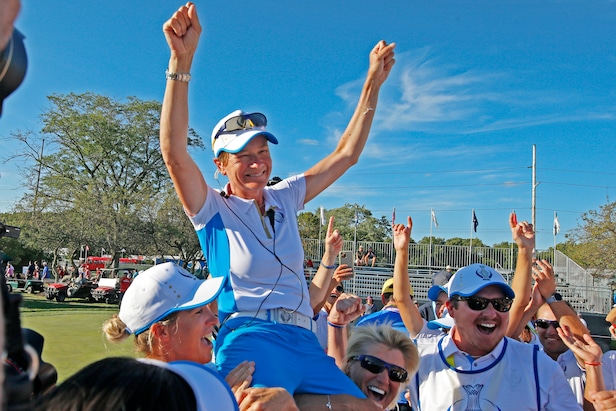 Catriona Matthew won't admit it, but she knew exactly what she was doing when she stepped into the role of European team captain for the 2019 and 2021 Solheim Cups. The Scottish professional has played in nine Solheim Cups over the past of his career, under six different captains. With that kind of experience, it's no surprise that Matthew became the first European to claim back-to-back Solheim Cup victories, after his side won on American soil at Inverness Club in Ohio. With the 2013 Cup at the Colorado Golf Club, it was only the second time in the history of the event that the Europeans emerged victorious on the opposing turf.
"I think having played in so many games has helped me," Matthew said. "I entered the teams in different ways. I played my way, I got picked, so I knew all the scenarios it took to get into the team. So I think that helped players who were in all these different types of positions.
In the second episode of Henni & Hally: women with gambling, a recently relaunched podcast that focuses on women's golf, Matthew breaks down her successful career as a professional, winning a major shortly after giving birth, and her historic Solheim Cup achievements. Humble doesn't even begin to describe how Matthew views her position as captain, but maybe that's what made her such a strong leader.
"My main focus was communication, getting to know the players," Matthew said. "I haven't changed who I was. I really tried to be myself. I didn't sit there thinking about what kind of leader I would be or what kind of captain I would try to be. I just tried to be myself.
Matthew's chat with hosts Henni Koyack and Hally Leadbetter is just the start of a series of female guests who will join the podcast to discuss their unique roles in the golf industry. Leadbetter and Koyack aim to tell the stories of women in the game of golf, beyond the talented players we watch on tour. Expect female rules officials, college coaches, tournament managers, amateurs, caddies and more to join the second season of the podcast soon.