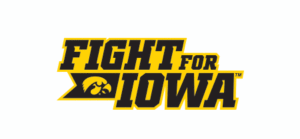 THIS WEEK
The University of Iowa men's golf team kicks off the 2022-23 season in South Bend, Indiana at the Fighting Irish Classic. Playing at the Warren Golf Course takes place on Sundays and Mondays.
TOURNAMENT SCHEDULE
The 54-hole tournament opens with two rounds on Sunday and the final 18 holes will be played on Monday. The Hawkeyes are paired alongside Virginia Tech and Georgia Southern for every round.
FOLLOW THE ACTION
You can follow this week's action by visiting golfstat.com for live scoring. The links can be found on the men's golf program page at hawkeyesports.com.
RANGE
The Hawkeye range is led by senior MacMcClearsenior follow-up Garrett Tighe and Gonzalo Leal Montero. Second year Ian Meyer and junior Callum Macfie complete the range. One of Iowa's worst scorers from last season will not compete due to injury.
FIELD
The 15-team field includes eight of GolfStat's top 50 teams. No. 16 Notre Dame hosts Iowa, Cal, Colorado, No. 9 Florida, No. 44 Georgia Southern, Indiana, Iowa State, No. 29 Kansas, Kent State, No. 22 LSU, No. 46 Michigan State, No. 5 UNC, No. 48 Utah and Virginia Tech.
THE LESSON
One of the top college courses, Warren Golf Course was rated the 70th public golf course in North America by GOLF in 2021. Spanning 7,020 yards, the par-71 course has hosted many top tournaments, including several US Open qualifiers and the 2019 US Senior Open.
FIGHTING IRISH CLASSIC HISTORY
The Hawkeyes won the 2010 Fighting Irish Classic with a team score of 853 (+13). Iowa placed fourth at the event in 2018, posting a combined score of 833 (-13) to mark the second-lowest team score in program history, and finished third in 2019. Iowa placed 10th in the tournament last season.
ON THE LINKS
Iowa is returning seven golfers from last year's team.
Two Hawkeyes, McClear and Kleu, competed individually at the NCAA Regional in Norman, Oklahoma. Mcclear finished tied for 14th at 214 (-2) over 54 holes to complete four strokes of the only individual bid for the 2022 NCAA championships.
Mcclear picked up material over the summer, finishing medalist at the Joliet Amateur Championships at Wedgewood Golf Course and Illinois State Amateur at Westmoreland Country Club; he was also co-medalist in the local US Open qualifier at Blue Top Ridge Golf Course, shooting 69 (-3) over 18 holes. Mcclear also competed in the 122nd US Amateur on August 15 at Ridgewood Country Club.
SENIOR LEADERS
Four seniors will lead the Hawkeye squad this season. Leal Montero returns after competing as Iowa's only senior last year. He's joined by a former Big Ten champion in McClear, as well as Iowa's second-leading scorer last season in Kleu. Tighe was also a frequent starter for Iowa.
PRESEASON HONORS
McClear, Kleu and Leal Montero were named Big Ten Golfers to Watch this week. The recognition was the second conference preseason honor for each Hawkeye; Both McClear and Kleu were recognized last fall, while Leal Montero earned final pre-season accolades in 2019.
IHM COACH RETURNS HOME
Steven Ihm ('14) returns to the Iowa men's golf program this season as a volunteer assistant coach. In three seasons as a Hawkeye golfer, Ihm was a four-time medalist, finishing atop the Hawkeye Invitational and Boilermaker Invitational standings in 2013 and 2014. Ihm's teams have qualified for NCAA Regional Championships each year and placed 22nd at the NCAA Championships in 2012. Her personal best 18 of 64 holes is tied for third in the Iowa Book of Records.
LISTEN TO HEAD COACH TYLER STITH
"We are delighted to start the season. We had two weeks of productive training. The guys are committed and hard working. Now it's time to take what we've learned and apply it in a competitive environment.
LOOK AHEAD
Iowa travels to Inverness Golf Club in Toledo, Ohio on September 26-27 for the Inverness Intercollegiate.