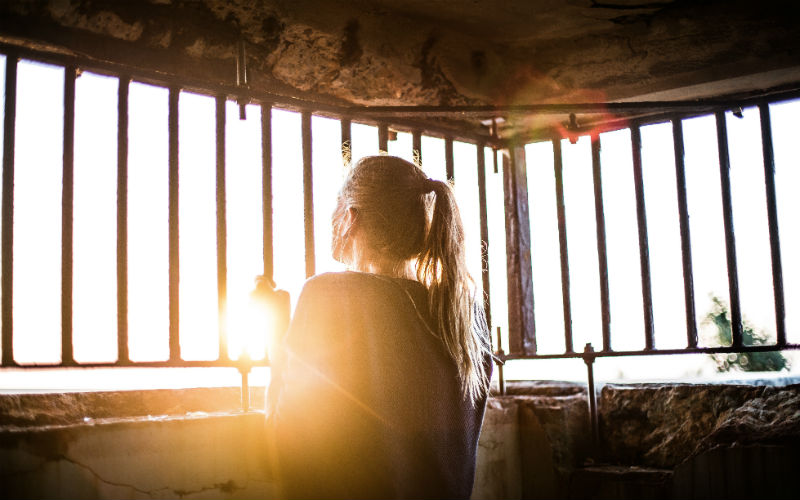 These "predatory" loans were taken out by around 1.77 million Australian households and generated around $550 million in net profits for the lenders.
Payday Loans (also called Small Amount Credit Agreements or SACCs) are high cost quick loans of up to $2,000 for a period of 16 days to one year.
The report revealed that one loan can quickly turn into several, with an equivalent annual interest of between 112.1% and 407.6%.
The popularity of loans is attributed to digital platforms: ten years ago, only 5.6% of payday loans came from the Internet.
By the end of 2019, this figure is expected to reach almost 86%.
Meanwhile, the number of women using payday loans has grown from 177,000 in 2016 to 287,000 in 2019, 41% of them single mothers.
The report was released today by the Stop the Debt Trap Alliance, a coalition of more than 20 consumer advocacy organizations.
Consumer Action CEO and Alliance spokesman Gerard Brody said the research was commissioned to investigate the real damage of payday loans.
"The harm from payday loans is very real, and this latest data shows that more Australian households are at risk of spiraling into debt," Brody said.
"Meanwhile, predatory payday lenders are taking advantage of vulnerable Australians with an estimated net profit of $550 million in the last three years alone."
"These loans are toxic…it becomes a debt trap."

Have you ever taken out a payday loan?

They might do you more harm than good, says @gerardbrody pic.twitter.com/GfKk4Swnih

— Breakfast News (@BreakfastNews) November 11, 2019
Consumer groups call for reforms
It has been more than four years since Assistant Treasurer Josh Frydenberg launched the review of SACC and the government accepted the recommendations of that review three years ago.
The Alliance wants these recommendations passed before Parliament finishes sitting for the year.
"Prime Minister Scott Morrison and Treasurer Josh Frydenberg are taking strong action on big banks and financial institutions, following the Royal Commission on Financial Services," Brody said.
"Why are they letting payday lenders escape legislative reform, when there is broad consensus in the community on the need for stronger consumer protections?
"The consultation period for this legislation is over. Now is the time for the Federal Government to do its part to protect Australians from financial harm and bring these changes to Parliament as a matter of urgency. »
In a statement in September, Deputy Treasurer Michael Sukkar said the government was making progress with the changes.
"We recognize the need for reform in these areas and that reforms must strike the right balance to strengthen consumer protection, while ensuring that these products and services can continue to play an important role in the economy," said said Mr. Sukkar.
What makes payday loans so dangerous?
Payday loans cannot exceed $2,000 and carry a maximum fee of 20% when the loan is taken out, as well as a monthly fee of 4%.
When you compare their fees to credit card and bank loans, you pay over $170 more in fees with a payday loan in just three months.
| | | | |
| --- | --- | --- | --- |
| | payday loan | Credit card | Bank |
| Amount borrowed | $600 | $600 | $600 |
| term of the loan | 3 months | 3 months | 3 months |
| Total fees and equivalent interest charges | $192 | $19.07 | $13.04 |
Note: cost of payday loan charged at legal limit; credit card cost charged at 18.97% APR (average platinum card rate); bank loan cost charged at 12.99% APR (typical bank rate).
The report found that payday lenders generally target the most vulnerable households, helped by the ease of access to digital platforms.
In the analysis, households in financial difficulty are defined as those who generally "cope" with their current financial situation, for example by borrowing short-term from family, friends or by juggling several credit cards.
Households in financial difficulty are defined as those who do not meet their financial commitments when due, exhibit chronic repetitive behavior and are more likely to benefit from social security.
From 2016 to 2019, the number of Australian households in financial difficulty and struggling with payday loans rose to 310,913.
The growth was cited as particularly worrying as these people are persuaded to take out high-cost borrowing to meet an immediate need, which inevitably leaves them stuck in a debt trap.
Number of households with payday loans
Source: Consumer Action

Which state has the most payday loans?
The report found that Victorians lead the country in net growth of households using payday loans as well as the value of loans taken out.
Every month, $24.7 million in loans are taken in Victoria, followed by New South Wales at $22.7 million.
Of the 509,000 households that used payday loans between 2016 and 2019, approximately:
148,000 were from Victoria,
136,500 from New South Wales,
82,500 from Queensland,
54,500 from Western Australia.
Payday loans are also growing rapidly in Western Australia and Tasmania, with these households showing the highest growth rates at 13.5% and 15.5% respectively from January to July this year.
Average value of new payday loans per month by state ($M)
Source: Consumer Action